It was easy pickings for Everton as they ran roughshod over Arsenal, emerging with a convincing 3-0 victory. Everton should topple Arsenal from the exalted fourth spot to qualify for the UEFA Champion's League.The Toffees have a game in hand and have amassed 63 points. The stumbling Arsenal have 64 points with five matches to play.
Under Manager Roberto Martinez, Everton not only plays the beautiful game but players like Barkley, Lukaku and Naismith are excellent passers of the through ball, running into space and finishing with conviction.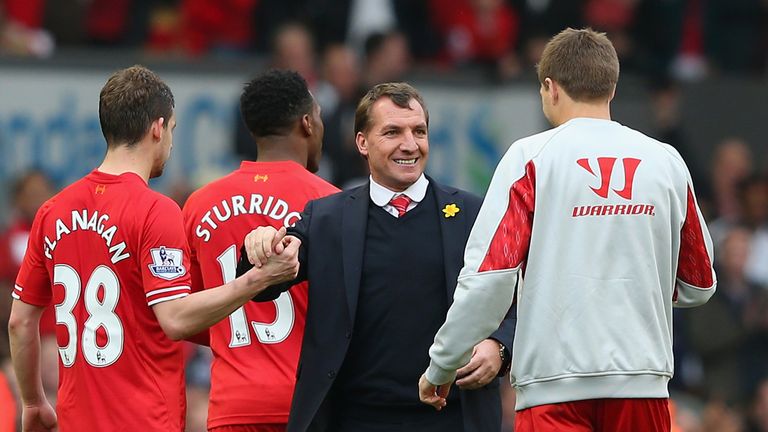 Brendan Rodgers' Red Army has marched themselves to the top of the Barclay's Premier League. Liverpool find themselves in a splendid position to win the title after a drought of twenty-four years.
Tottenham was in the way but as they did the first time they had an encounter in 2014, Liverpool outplayed the ailing Spurs 4-0. They got a gift from Spurs' central defender, Kaboul at the opening minutes of the match, another from Suarez, a free kick from Henderson and a spectacular goal from Coutinho. For the ninety minutes, Spurs was not in the same class as Liverpool.
Mourinho has been coy in denying that Chelsea are the favorites to win the English Premier League title in 2014 but their clobbering of Arsenal 6-0 demonstrates that they are on target to be triumphant in 2014. Liverpool and Manchester City must be considered as serious contenders.
Liverpool beat Cardiff City this weekend but once again they gave up three goals in their 5-3 victory. Suarez and Sturridge were the potent combination that we expect of them. Between them they scored three goals, Suarez 2 and Sturridge 1 and Skrtel, the central defender, scored a brace, making him one of the difficult defenders in the EPL to mark on set plays.
Wenger's team are more pretenders than they are contenders. Manchester City destroyed them 6-3, and Liverpool also hammered the Gunners 5-1. One would expect a contender facing a contender, that it would be a hard fought game, not a walk in the park.